La Troupe d'Isabelle et le Roi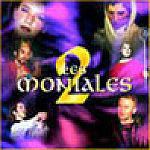 i1661
A Pilgrim, on the way for Compostelle, stops his road in the St Felix de Montceau' abbey, perched on a remote Mediterranean hill and tells us his history.
Jacques d' Aragon King drives out his court lady and mistress Ermengarde at the fine bottom of an abbey because she has given to him an illegitimate child, whose he orders death. The child is saved by Baldit, a bishop with strange intentions.
Sixteen years pass. Ermengarde found in austerity of the St Felix de Montceau's church a new reason of living, persuaded all passions from the world can lead only to suffering.
But once day, a young beginner woman named Isabelle arrives, whose impassioned convictions and the extraordinary force of love will upset the rules of the abbey and will change its history forever...


Coming soon...
---
---
Showing 1 to 9 of 9 (1 Pages)